Services
Arrowall specializes in providing beginning-to-end solutions for exterior glazed walls. We design, engineer, fabricate and install complete solutions for high performance unitized or stick curtain wall, window wall and metal cladding systems. Based on the scale and budget of the application, Arrowall can assist the designer in the proper and appropriate selection and application of a glazing solution.
Beginning to End Solutions for Exterior Glazed Walls
Estimating and Project Management
All projects begin with a thorough estimate generated with a custom software program. The Project Managers are able to monitor the status of the project with integrated job cost accounting and scheduling software.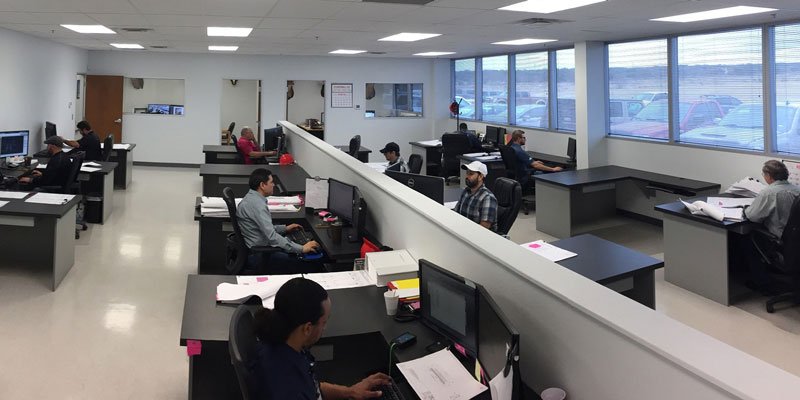 Engineering
Arrowall maintains its own in-house staff of detailers and product engineers on a network of CAD/CAM worksations. This allows for complete control of the application and ensures that Arrowall standards are maintained on every project.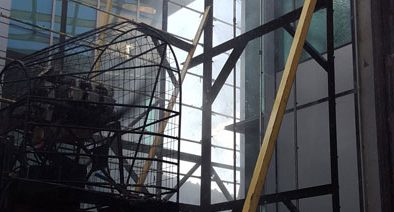 Design Testing
For many of the systems we develop, we create a mock-up, which we put through rigorous laboratory tests. This checks the water resistance, air infiltration and structural integrity of the system.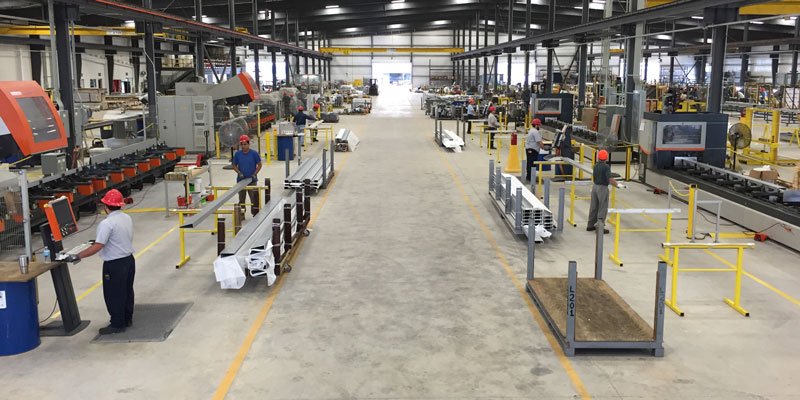 Fabrication
Arrowall's 114,000 sq. ft. plant is equipped with state-of-the-art 4 and 5 axis CNC machining centers for extrusions and plate, notching saws, precision saws, automatic saws, punches, presses, glazing conveyor line, 2-part sealant pumps and many other machines necessary to produce our quality products. Keeping this vital step in-house allows us to oversee every detail of the fabrication, and ensure that our standards are being met.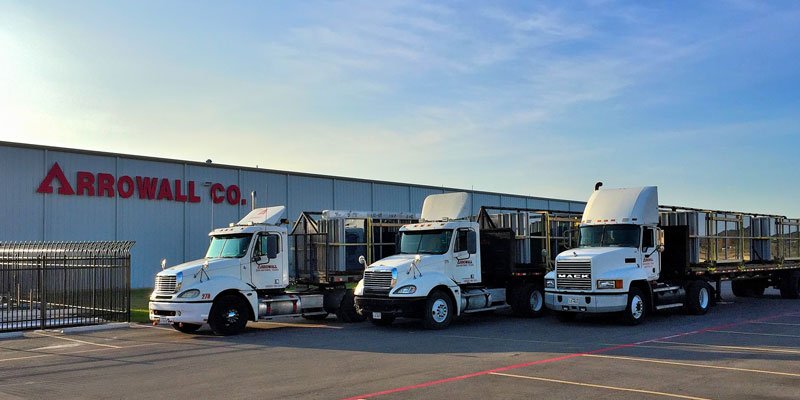 Transportation
We maintain our own fleet of trucking equipment and drivers so deliveries can be made to the site with precision, where crane time or access is limited.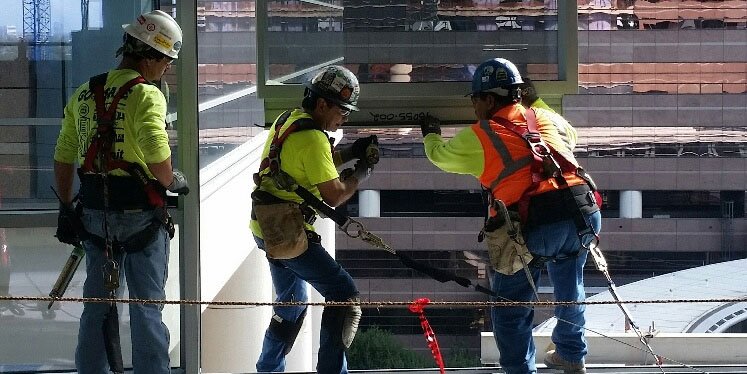 Installation
Our fully trained field personnel install the work in strict compliance with the submittal drawings. We make it our business to understand and properly interface with adjacent building materials to ensure continuity of water defense, differential movement and construction tolerances.
Field Testing
Once installed, our products are put to the test once again, using our field-testing equipment and fully trained personnel. We conduct tests for static pressure, air infiltration and water leakage complying with requirements of the American Architectural Manufacturers Association (AAMA).